3-DAY LIVE EVENT: Atlanta, Georgia

Exclusively for Owners of Landscaping, Lawn Maintenance, and Construction Companies
Watch the Video to Learn about Lawn and Landscape Wages, Raises, Benefit Plans, Pricing Jobs and Increasing Profit
In a small classroom setting, limited to just 12 companies, you will learn how to price lawn and landscape work with confidence.
Fill out this form to sign up for Profit Builder!

We value your privacy and would never spam you
Available Dates:
December 1-3, 2023 (10 spots left) • January 19-21, 2024 (12 spots left)
February 2024 (12 spots left)
PRICE RIGHT FOR MAXIMUM PROFIT OR SUFFER
You have many factors to consider when pricing your work: the economy, your competition, your costs. How do you accurately estimate future jobs considering all of these factors and get the right price for you and your company? There is a proven 6-step system of success keys that the most profitable lawn and landscape companies follow to get their price right.
If you make your living providing residential or commercial landscaping, lawn maintenance, lawn care, irrigation, snow removal or tree services, you owe it to yourself to attend this exclusive live training event.
Profit Builder Training is for owners of lawn and landscape companies who want to grow profits, increase their salary, improve cash flow and build a company that can be sold for six, seven or eight figures.
These are small group events with a tremendous amount of hands-on attention.  It's real work.  You'll have to focus.  You have to work with numbers.  But in the end, you'll know more about what it costs you to operate, what your hourly rate MUST be and how to adjust your landscape business PROFIT STRATEGY to the changing seasons and shifting economy.
Here's what other Profit Builder attendees have to say...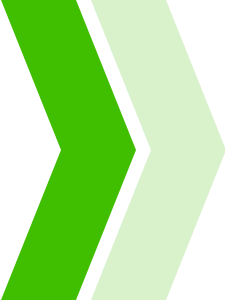 Fill out this form to sign up for Profit Builder!

We value your privacy and would never spam you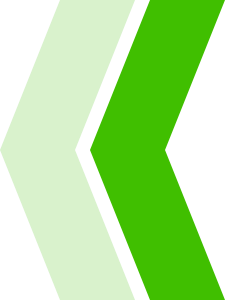 At Profit Builder, you will learn how to:
properly organize a landscape company profit and loss (P&L) statement
read the P&L and manage your company by the numbers
discover your break even point for the year (and every job you bid)
increase your salary and pay your family members who work inside your company (like your spouse, kids or grand kids)
provide yourself company paid benefits like health insurance, disability insurance and a retirement plan
set real goals for retirement savings
prepare a written budget and use it to manage your landscape company (and you'll graduate from our course with this written budget)
better manage the relationship with your CPA or tax preparer
establish a landscape employee hiring plan, pay plan and benefit plan for the upcoming season
provide generous benefits to your lawn and landscape employees WITHOUT it costing YOU one thin dime
recover the cost of government mandated benefits like social security, workers compensation, health care and unemployment insurance
pay employees fairly following the federal and state wage guidelines (and finally sleep well knowing you're doing things right)
provide reasonable pay increases to your landscape staff and office workers
organize lawn and landscape employees by position and motivate them to stay with you for years
figure out the exact hourly costs for every piece of your equipment and how to use this cost in your estimating process
estimate lawn maintenance jobs
estimate landscape construction jobs
estimate hardscape projects
estimate drainage and irrigation jobs
estimate commercial and residential landscaping projects using production rate based estimating
improve your marketing to find the high-paying clients in your area
network with non-competitive landscapers who own landscape businesses like yours
stay focused on the highest payoff activities that will really DOUBLE PROFITS or double sales in 12-24 months.
Watch Profit Builder in Action!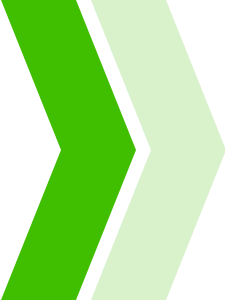 Fill out this form to sign up for Profit Builder!

We value your privacy and would never spam you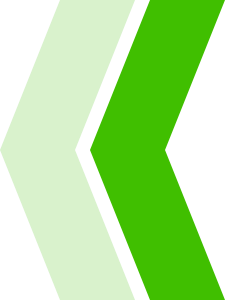 You'll love the small class size! Classes are limited to 12 first-time attendee companies, so you will get specialized, one-on-one attention!
This training event could be the one thing missing in your landscape company that prepares you to take it to a whole new level of profitability.  Don't use the lame excuse that "it's too far away", "it costs too much" or "I don't have time".  Invest in yourself.  Get training that can help you become a better landscape business owner.  Bring your spouse.  Bring your CPA.  Bring your office manager.  But don't delay.  Class size is limited.
These events are held at a hotel in Atlanta, GA.  The hotel will provide shuttle service to and from the airport.  We hold these events over the weekend so you miss very little time away from your company, and the weekend rates are very affordable and restaurants are in the hotel and down the street. You don't need to rent a car if you fly in to Atlanta.
Available Dates:
December 1-3, 2023 (10 spots left) • January 19-21, 2024 (12 spots left)
February 2024 (12 spots left)
SCHEDULE
Friday & Saturday: 8:00 AM-6:00 PM
Sunday: 8:00 AM-2:00 PM
FLIGHT INFORMATION
Fly into Hartsfield-Jackson Atlanta International Airport (ATL)
Make a flight to come in the Thursday evening before Profit Builder starts on Friday morning, and try to book a return flight no earlier than 3PM Sunday afternoon.
THE VENUE
We contract with a premier Atlanta hotel each season to get you the best rates. You'll be sent additional hotel information with your registration confirmation after you sign up!
ACCOMMODATIONS
We will make your room accommodations for you to get you a room at our room block rates. We'll just need to know what room set-up best fits your stay. Select the appropriate response on the form when you register!
| | | |
| --- | --- | --- |
| | Frequently Asked Questions | |
Can I get this information online or for home study?

The nature of the content in our Profit Builder training event is best delivered live and in person. The level of detail delivered along with customization for individual companies requires intense focus. This is not an exercise of simply plugging numbers into a spreadsheet or online app. Pricing your work and financial forecasting requires detailed knowledge of YOUR company, and your numbers will be different than every other company's numbers in the room.  This small group setting enables us to work alongside you knee-to-knee to answer your questions, help you avoid mistakes and be sure that you are on the right track.

What happens if SLT has to cancel a Profit Builder course?

This has not happened as of yet, but in the event that we must cancel a Profit Builder event due to unforeseen circumstances, we will refund 100% of your tuition money or reschedule you to another Profit Builder event date. We cannot be held responsible for travel expenses including hotel and airfare, and you may still be held responsible for the fees associated with your hotel reservation and airfare.

What if I need to cancel or reschedule my Profit Builder reservation for personal reasons?

If you sign up but you have to cancel for personal reasons, you can attend the next scheduled event.  If you sign up and cancel within 30 days of the scheduled event and request a refund instead of rescheduling, we will refund your money less a $150 processing fee. We are not responsible for travel expenses including hotel and airfare. If you must reschedule or cancel, you may be held responsible for the fees associated with your hotel reservation and airfare.

Do I need to bring food?

We will have a mid-morning and mid-afternoon break and we will break for lunch. There will be places to eat and get snacks in the hotel. We will also provide an afternoon snack and beverages.
If you have any trouble registering or have any questions, Tabitha Lovell is standing by to help. She is our Director of Training & Education and would be glad to assist you. Contact her here: 678-943-4856 or tabitha@superlawntoolkit.com You can also schedule a free 20- minute Strategy session with Tabitha by clicking the button below!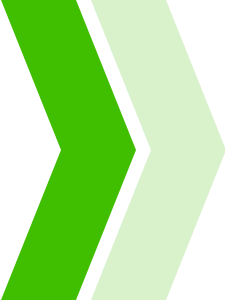 Fill out this form to sign up for Profit Builder!

We value your privacy and would never spam you