Double Your Profits or Sales in 12 to 24 Months! This amazing study course will help you GROW your business!

There are 3 huge opportunities just ahead of you.  Identifying these opportunities BEFORE your competitors and YOUR company can double profits in 12 to 24 months!
With a quick $295 enrollment fee for grounding materials, you'll get:
"Growing Your Landscape, Irrigation, Tree Service, or Snow Removal Company"  Book, 8 Audio CDs, 6 DVDs
Quick Start Guide to Double Your Profits in 12 to 24 Months
Access to the webinar recording on Doubling Profits and Sales

Once signed up, each month is just $47 each. (You do need to stay for the whole year...or you just won't be able to understand the full concept of how easy it is to DOUBLE your profits or sales).
Here is a quick look at how we will be starting this in depth training program:
Month 1: Double Profits Guidebook - you will learn about the one bad job and how to eliminate and replace it to double your profit.
Month 2: Getting more of your most profitable accounts.  Now that you know what a profitable account looks like, let's build the avatar for your perfect customer demographic, psychographic, and geographic benchmarks.  We will determine the top three communication delivery systems for these prospects.
Month 3-12: Marketing Systems
As we learn these first steps we will then be prepared to move through the rest of the program with the greatest understanding and perspective on your company.
The biggest reason I can help you so much is because I have been there!  I have grown a Lawn and Landscape Company from nothing and sold it for SEVEN FIGURES!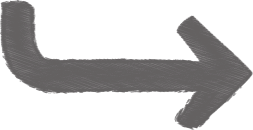 Bass Custom Landscapes on the cover of

Hardscape Magazine
Guidebook
A complete 12 month course following specific guidelines to improve every aspect of your company leading to greater sales and HUGE profits!
8 Audio CD Set and 6 DVD Set!
Listen and learn as you drive between jobs. Watch and learn how to DOUBLE your Profits or Sales!
Bonus:

You also will receive:
- access to bi-weekly group coaching calls
- 2 months of Double Your Profit Success System
- 10 months of Master Your Marketing - a guide to doubling your sales in 12 to 24 months
Please remember, a 12 month commitment and monthly report/update is required to participate.
Thank you and I can't wait to work with you and help YOU DOUBLE YOUR PROFITS OR SALES!